Forrester: Networking predictions for 2013
Most infrastructure and operations (I&O) professionals admit that
networking
has been overlooked and under-funded in recent years. Why? Either the network seemed to work, and was therefore easily forgotten, or I&O leaders saw the network as a dumb set of pipes and thought new technology could overcome any new challenges it would inherit.
However, after
datacentre, server and storage consolidation
, plus application consolidation from branch offices, I&O professionals realised their wide area network (WAN) links could not keep up with the new traffic patterns. Furthermore, most current networks cannot adjust automatically to virtual machine (VM) migration, which means I&O professionals cannot take full advantage of
server virtualisation
.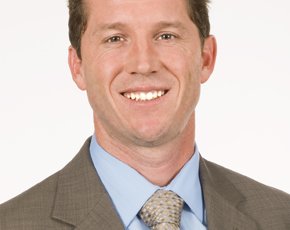 To engineer the right solution, networking professionals need to work right alongside their customers – other technology domains, users and the business. For example, manufacturing sites that have International Organisation for Standardisation (ISO) 9001 certifications with any equipment hooked to the network must ensure that the network is documented.
Forrester has published a
new report
in which it shares eight critical predictions for 2013, designed to help I&O leaders set their networking strategy for the next five years. Here are four of these key predictions:
1. Software-defined networking will follow NAC's maturity path
The network access control (NAC) industry exploded with suppliers producing their own solutions without acknowledging the entire
security and networking ecosystem
. Thus, early NAC-enthusiast I&O teams got stuck with a dysfunctional and disparate set of components that proved very difficult to assemble. Over time, NAC suppliers standardised interfaces and worked together to ensure that endpoints and their assessments could flow from the devices to the network nodes to the policy managers and back.
Software-defined networking (SDN) solutions will go through this same refinement process. SDN solutions, products and concepts will need five years to mature enough for enterprises to use them in production. There is a lot of work to be done to tie the components together and fit them into other management systems, orchestration software, hypervisor management solutions and Layer 4 to Layer 7 services.
SDN's value only comes to fruition as part of infrastructure evolution to automation. You will need a large upfront investment in standardising processes and infrastructure, as well as changes to organisational structures, skills and sourcing, that will be uncomfortable for I&O teams and colleagues alike.
Forrester recommends putting SDN on the back burner and focusing on getting the networking team up to speed on virtualisation to achieve consistency in roles and responsibilities across the virtual and physical worlds. Once your networking team members master virtualisation, they will be in a much better position to take on SDN.
2. You will need network software engineers
The traditional method of telneting into networking devices and configuring them through the command line interface (CLI) is dead. Humans cannot keep up. The network will evolve into an automated system that requires application programming interfaces (APIs) and
software development kits (
SDKs) to stitch together the constituent parts and provide updates to orchestrations systems running the infrastructure.
Developing an infrastructure that truly serves the business and users involves a lot of software interfaces that need customisation and algorithmic engines that perform workflows and analytics. Look for individuals (inside or outside your networking team) who thrive in a dynamic environment, are highly social, embrace new technology, and always seek new, creative ways to use that technology. These people will become your network software engineers.
3. WLAN deployment will support more than BYOD
Companies will need help to figure out how to create a wireless local area network (WLAN) that supports guest users, employees with their own devices who need access to critical company assets, employees with corporate-owned devices, legacy devices and voice over WLAN (VoWLAN). The access decision will require more than user credentials and fingerprinting the device.
Other criteria – location, business policies, applications, usage, data and other users – need to be part of the equation. Suppliers will respond with the basic
bring-your-own-device (BYOD)
story about iPhones and Android, but that is just the beginning. Future systems will focus on the user, user experience and empowering the business units.
4. Multisupplier versus single supplier arguments die but in favour of strategic sourcing
I&O teams will buy networking solutions from strategic partners, rather from "the best" or "the cheapest" suppliers, as infrastructures evolve into systems. Like a USB hard drive, keyboard, or other accessory connected to a personal computer, networking infrastructures will facilitate the discovery and configuration of hardware components without user intervention.
These automated systems require a highly paid set of resources to design and test all the components (routers, switches, WAN optimisers, etc) to get them to work together. This is no easy task. Nothing comes out of the box ready to go; companies cannot afford to devote precious staff time finding the best set of products and cobbling them together.
In lieu of staffing a large research and development department, I&O professionals will need to either buy directly from one of the big hardware suppliers and rely on its professional services arms, or buy through a systems integrator.
---
Andre Kindness (pictured) is senior analyst of infrastructure and operations at Forrester Research.