Menghubungkan Android phone ke Ozekiphone
How to connect your Android Mobile to the
Ozeki Phone System XE
Use your smartphone as a mobile SIP extension by using the CSIPSimple application. For this purpose, you need to install the CSipSimple application on your Android Mobile Phone, and Ozeki Phone System XE on your Windows PC. This guide describes what else you need and how you should configure your mobile in order to turn your smartphone into a full-featured extension of your VoIP network.
Video tutorial:

How to connect your Android Mobile to Ozeki Phone System XE
How to create a connection
Step 1: Create a SIP account in Ozeki XE
In order to connect your Android phone to Ozeki Phone System XE, you need to create a SIP Extension, first. You can find a detailed guide about how to create a SIP Extension here.
Step 2: Installing CSipSimple
In order to connect your mobile phone to your communication system, you need an application that can be used to turn your phone into a mobile extension. One of the most reliable apps is CSipSimple.
In order to install CSipSimple you need to download it from Google Play: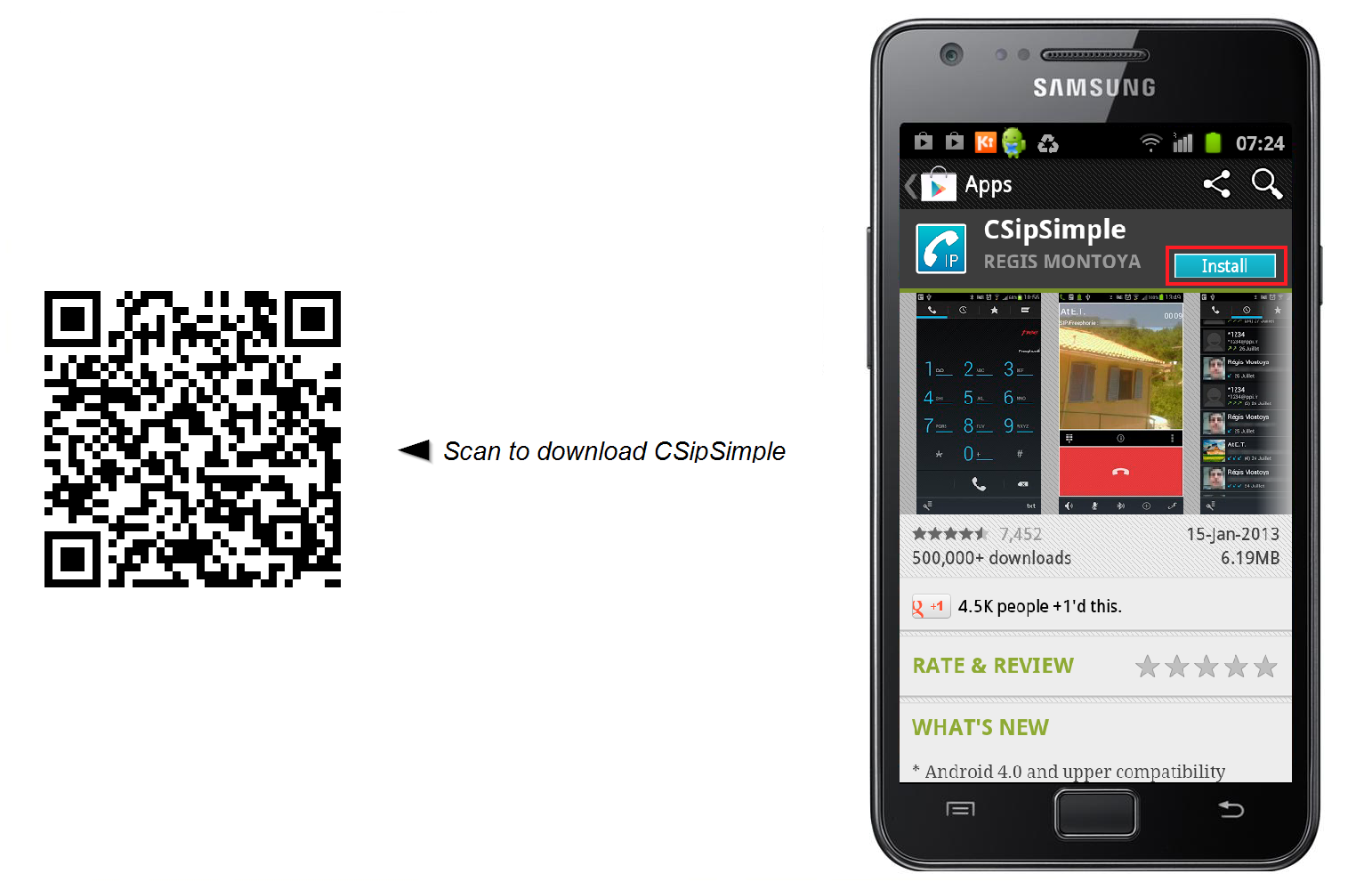 Figure 1 - Download CSipSimple from Google Play
Step 3: Configuring CSipSimple




Step 4: Setup dial plans
By default, every extension can call every other extension. You can read more about the supported oneshere.
If you would like to change the default settings, or you would like to handle outgoing and incoming calls from outside lines, you will need to set up dial plans for that, for example:
You can read more about dial plans and call routing rules here.
Step 5: Make a test call
enter a phone number (the number of the extension you would call) by using the keypad.

click on the telephone icon to initiate the call.
On Figure 6, you can see that our sample extension (1002) called an other SIP extension (1004) and the last picture shows an incoming call as well, from the other extension (1004).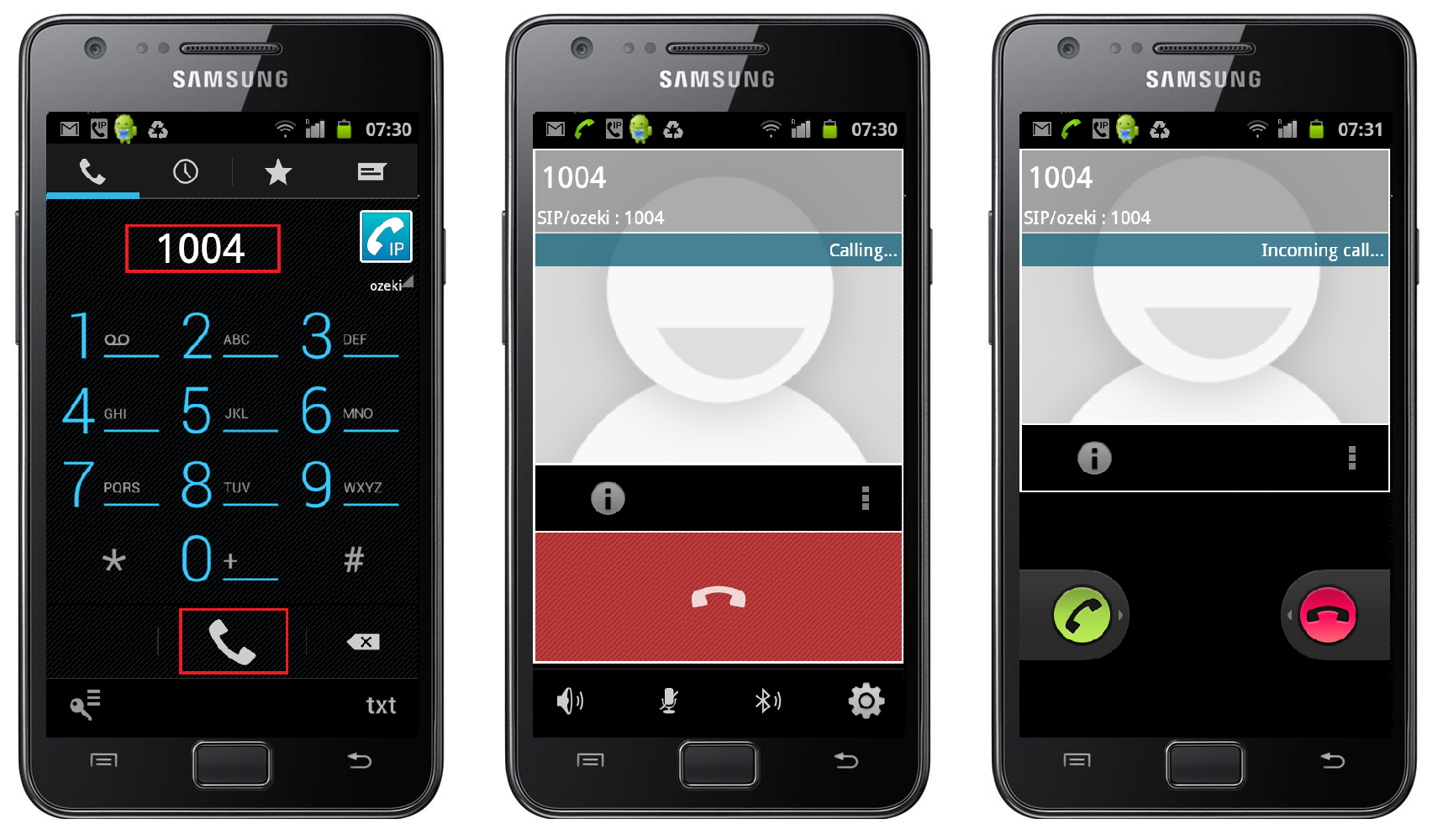 Figure 6 - Test call
Conclusion
The guide above presented how to connect your Android Mobile (smartphone and tablet as well) to Ozeki Phone System XE. If you follow these steps, you will be able to install and configure the CSipSimple application and to use your Android Mobile as a full-featured mobile extension of your communication system.
Dig deeper!
People who read this also read...