Industry Analyst Jeff Kagan: Wi-Fi and Cellular Key for Internet of Things, IoT, M2M
The Internet of Things, IoT, Machine to Machine or M2M will use Wi-Fi, cellular and wire line to connect, says Technology Industry Analyst Jeff Kagan.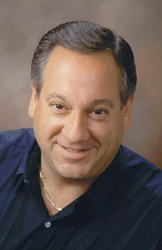 The Internet of Things, IoT, Machine to Machine or M2M will use Wi-Fi, cellular and wire line to connect, says Technology Industry Analyst Jeff Kagan.
Atlanta, GA (PRWEB) June 28, 2014
Goldman Sachs says Wi-Fi will dominate as wireless technology used to access the Internet of Things, not cellular, says
Investors Business Daily
, June 27.
Industry analyst
Jeff Kagan believes wireless or cellular as well as Wi-Fi will play a growing role and offers comment.
M2M or Machine to Machine is another term for the IoT or Internet of Things. This is a technology that let's devices and machines connect and exchange information. They connect using wireline, wireless and Wi-Fi networks.
"Currently we see M2M or IoT in the health care and medical area, automotive, retail, industrial and of course the consumer space and it is starting to grow rapidly. This technology will spread to other industries and sectors going forward. I think wireline, wireless and Wi-Fi will continue to grow as the way these connect," says
Wireless Analyst
Jeff Kagan.
This Goldman Sachs report says Wi-Fi will be dominate. However
Principal analyst
Jeff Kagan says, "It depends on the industry. Wi-Fi may make more sense for some industries, but wireline and wireless or cellular makes sense for other industries."
"Consider automotive," says Kagan. "People are out driving around and not stationary near a Wi-Fi hot spot or a wire line connection. That means automotive would be better using a wireless or cellular network for access. There are many times where users are simply not around a Wi-Fi connection, but wireless is everywhere. There will be many industries joining this M2M or IoT revolution in the next decade and they appreciate having the choice."
"Companies like AT&T, Verizon and Sprint are key players in the growing IoT and M2M space. They see this space as a new revenue source. They have networks which are both cellular, Wi-Fi and in fact wire line which makes a powerful offering," says
Telecom analyst
Kagan.
"This growing space will be good news for many companies including certain chip makers and gear makers. Besides AT&T, Verizon and Sprint, others who want to be key players in this space are Qualcomm, Broadcom, Marvell Technology, Cisco Systems, Netgear, Ruckus Wireless, Google with Android, Netflix, GE, IBM, Intel, Apple, Splunk, Salesforce.com and many others," says
Technology analyst
Kagan.
About Jeff Kagan
Jeff Kagan is an industry analyst, consultant, columnist, author, speaker and futurist. He shares his opinion in many ways over 25 years. Helping to understand our changing world, technology, industry and competition.
He is regularly quoted by the media. He offers comment to reporters and journalists on wireless, telecom, Internet, cable television, IPTV and other tech news stories.
Kagan is known as a Technology Analyst, Tech Analyst, Wireless Analyst, Smartphone Analyst, Telecom Analyst, Telecom Industry Analyst and Principal Analyst.
Reporters: Jeff Kagan sends comments by email to reporters and the media. If you would like to be added to this email list please send request by email.
Companies and Clients: Contact Jeff Kagan to discuss briefing him or becoming a consulting client.
Contact: Jeff Kagan by email at jeff(at)jeffKAGAN(dot)com or by phone at 770-579-5810.
Visit his website: at jeffKAGAN.com to learn more.
Full Disclosure: Jeff Kagan is an independent industry analyst. He offers comment to the media on breaking news, announcements, technologies and the changing marketplace. He also writes columns and press releases offering comment, and is an author and speaker. He also works on a consulting basis sharing his opinion.
Twitter: Follow him at @jeffkagan