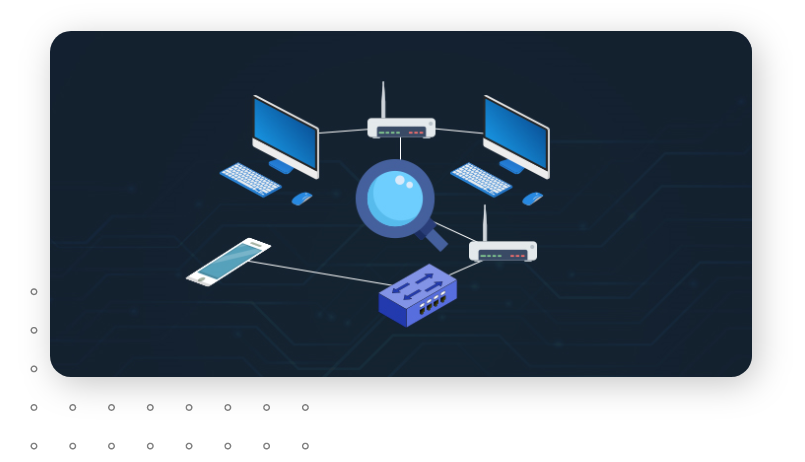 Want to Have a Flow Monitoring Solution that is Secure and Yet Efficient?
Did you know network flow monitoring is one of the best ways to resolve network performance issues and ensure QoS – Quality of Service for various services and applications. It is also referred to as network traffic analyzer, bandwidth analyzer or bandwidth monitoring, network flow monitoring etc.
With the wide spectrum of use-cases and to ensure high performance Motadata platform supports leading flow technologies by capturing flow data to monitor network traffic from network devices supporting:Netflow(v5 & v9), sflow, jflow, IPFIX
With Netflow Analyzer, identify applications or users that are consuming tour maximum bandwidth and resources. Define bandwitdth thresholds to gain complete control over bandwidth-hungry applications or IP addresses.
Motadata's Flow Monitoring Platform is primarily a bandwidth monitoring tool that lets you check and monitor your bandwidth / traffic pattern and determine how network bandwidth is being utilized. It offers benefits like:
> Real-Time Insights into bandwidth usage
> Detailed Network traffic Analysis
> Create Customized Reports
> Monitor Specific Transactions
Experience Clever Data Model Driven Flow Monitoring System Â
| | |
| --- | --- |
| Experience new era of visualization | Investigate critical transactions and get drill-down analysis to N-Level |
| Retain Raw Conversations | Centralized and Enhanced Flow Monitoring |
| Identify Bandwidth Hogs & Spot Load Peaks Early | Collect Flow Data to identify application traffic issues |
Trusted by Leading Customers in India
Contact us for a Demo